Pure and Potent CBD Formula
Our premier CBD oil tinctures are made with top-tier USDA Certified Organic ingredients, so you know that what you put in your body is of the highest quality. Extensive third-party lab reporting ensures safety, transparency, and efficacy with every batch we create. With our selection of delicious full spectrum (less than 0.3% THC) or broad spectrum (0.0% THC) options to choose from for tasty and customizable CBD support. 
Collapsible content
Benefits of CBD Tinctures

The primary purpose of our CBD tinctures is to provide a CBD-infused solution for daily users. They are available in various strengths and flavors, so you can adjust the serving size according to your needs.

CBD tinctures are very easy and convenient to use. All you have to do is place a few drops under your tongue and let it melt there for about 30 seconds. Then, swallow it and continue with your day.

Moreover, some of our CBD tinctures are made using full-spectrum CBD extract. It means that all of the plant's compounds are present in the final product, including vitamins, minerals, essential oils, terpenes, flavonoids, and other cannabinoids.

It's crucial because this combination of active ingredients is known to have a synergetic effect on the body. Together they create something known as an "entourage effect" or "the entourage impact," which significantly enhances the benefits of CBD.

On the other hand, broad-spectrum CBD tinctures are an excellent source of daily wellness for those who don't like THC. These products contain a full range of beneficial cannabinoids and other natural compounds, minus THC.

They are designed to assist the body in its natural healing process, promoting a healthy balance and optimal function of all body systems.

In short, thanks to CBD tinctures from our offer, you will be able to enjoy all the benefits CBD has to offer!
Choosing the Right CBD Tincture for You

The most challenging part of choosing the right CBD tincture is finding one that will fit your lifestyle perfectly. Many factors affect your choice, and each approach is unique in its own way.

For example, flavored CBD tinctures are a tasty way to reap all the benefits this potent substance has to offer. They are made using only the finest quality ingredients, ensuring they will boost your health and well-being in a safe and natural manner.

Conversely, you can use unflavored CBD tinctures if you prefer to consume your CBD in a more organic form. Adding them to your dishes and drinks can be an excellent way to get your daily dose of this substance. You can even create CBD-based meals and beverages, such as mocktails.

Here are some of the things you should consider before choosing one of our CBD tinctures:

CBD potency. The amount of cannabidiol present in a product plays a significant role in determining its effects on your body. The more potent a product is, the longer the effects last. Potency also determines how much cannabidiol you need to achieve noticeable results.
Flavor. Soothe CBD tinctures come in several different flavors, so you can choose one that best suits your taste buds. All of our products have a naturally pleasant taste thanks to their organic ingredients and lack of added chemicals and preservatives. And if you prefer unflavored options, don't worry! Some of our customers actually love that taste!
Serving size. Depending on how much cannabidiol you need on a daily basis, you can choose from several different serving sizes when it comes to our CBD tinctures. Our 15 mg per serving option is excellent for beginners who want to start slowly and increase the dosage over time. On the other hand, a 75 mg per serving tincture is ideal for those who need a strong dose of cannabidiol regularly or have already built up some tolerance.

These are just some of the things you should consider before buying CBD tinctures online. The most important thing is to take your time and do your research before making your purchase!
Why Soothe Organic?
Whether your goals are personal or professional, we're dedicated to helping eliminate the obstacles between you and the thriving life you deserve. Our superior quality CBD products will help get you there and beyond.
Full and Broad
Spectrum Products
USDA Certified
Organic Products
Made with Love
in Colorado
60-day Money-
Back Guarantee
Third Party Tested
and Certified
Superior Quality
Farming Standards
Not sure which CBD is right for you?

Answer a few simple questions to understand which CBD products are the most beneficial to your needs.

find your cbd

We're here for you on your wellness journey

Whether you're new to CBD or have been benefitting for years, we're here for you. Our door is always open.

Reach out, we're here to help
Discover the Soothing Benefits of CBD Tinctures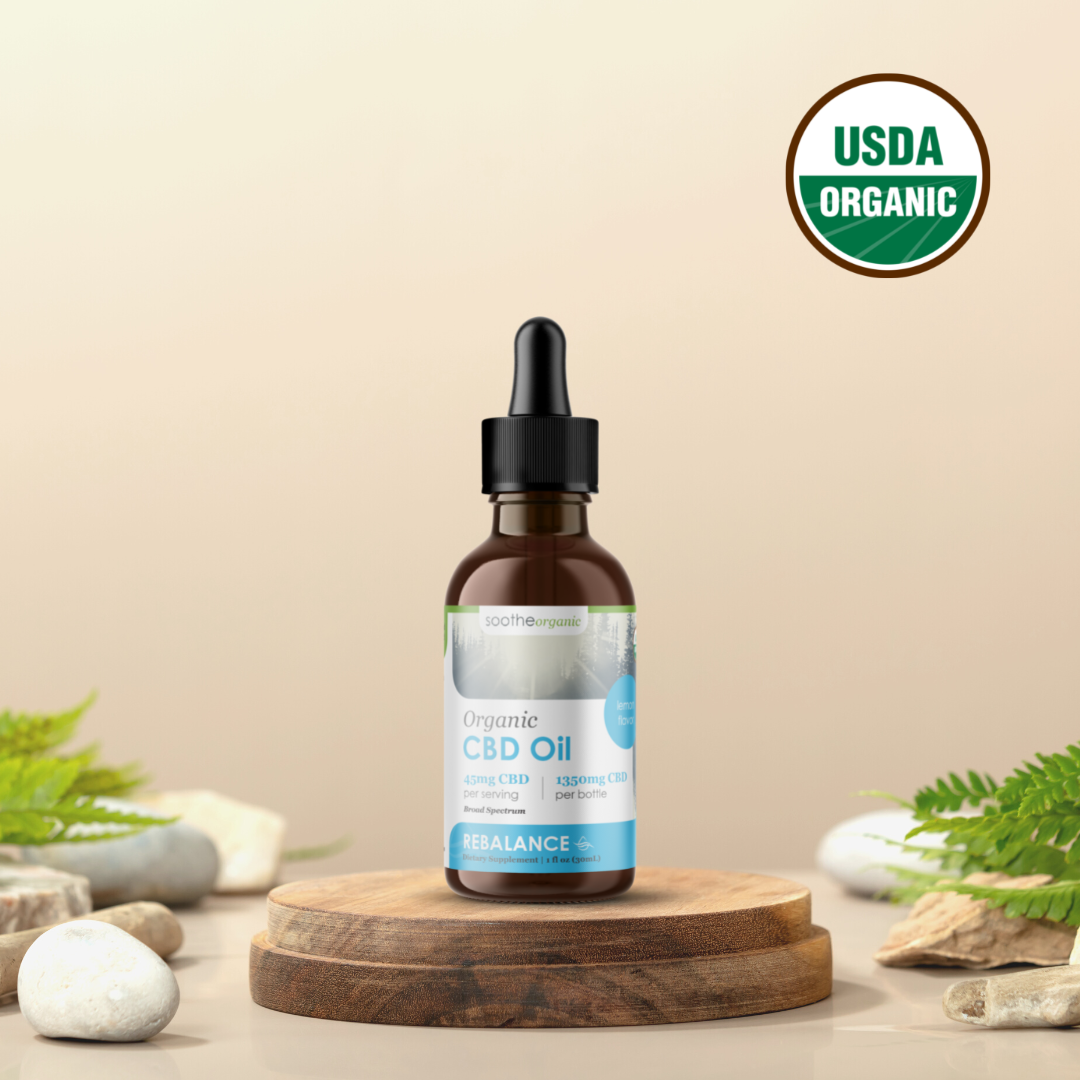 What is a CBD Tincture?
CBD tinctures are liquid extracts of CBD (cannabidiol) that are typically taken under the tongue for fast absorption into the bloodstream. They are made by soaking hemp or cannabis plant material in a high-proof alcohol or glycerin solution, which extracts the CBD and other beneficial compounds from the plant.
What are the benefits of using CBD tinctures?
CBD tinctures may provide a range of potential health benefits, including pain relief, anxiety and stress reduction, improved sleep, and anti-inflammatory effects. They are also easy to use, discreet, and offer a customizable dosing experience. However, it's important to note that the effects of CBD can vary depending on the individual and the quality of the product.
How do you use CBD tinctures?
CBD tinctures are typically taken sublingually, which means placing a few drops under the tongue and holding the liquid there for 30-60 seconds before swallowing. This allows the CBD to absorb into the bloodstream quickly and effectively. It's important to follow the dosing instructions provided by the manufacturer and to start with a low dose to assess your individual response.
View all FAQs