THC Products 
THC and CBD are a match made in heaven. Experience the synergy of THC, CBD, and other cannabinoids found in hemp with these premiere full spectrum CBD+THC gummies. Catch a booze-free buzz to unwind in the afternoon or brighten up your weekend. Let's chill - au naturale. All of our full spectrum products (including our THC products) are derived from hemp and federally legal under the 2018 Farm Bill. 
Collapsible content
What Are the Benefits of THC Gummies?

Chewing on delicious THC gummies can be the perfect way to unwind after work or ensure that you have a deeply relaxing weekend. You can also use them to kickstart your creativity, regardless of the project you're working on. 

Our Delta-9 THC + CBD gummies can also be the perfect addition to the time you spend with friends. Invite them over, put on a good movie or a game, take a couple of THC gummies, and get ready to have a blast in great company!
How to Take THC Gummies?

There are many ways to take CBD and THC, but nothing quite beats the delicious gummies, perfect for those who have a sweet tooth or consider themselves CBD connoisseurs. All you need to do is determine your ideal serving size, grab your treat out of the packaging, and take the first bite!

CBD gummies infused with THC can be quite strong, so if you're a beginner and don't have much experience with these substances, it's best to start with just ½ or even ⅓ of a gummy. You can cut them up using a sharp kitchen knife, tear off a piece of your gummy, or simply use your teeth to get an appropriate-size bite.

Remember that if the buzz isn't powerful enough for your preferences, you can always eat more gummies, especially after you build some tolerance for THC. However, it's recommended to start small to avoid feeling overwhelmed or experiencing THC-induced anxiousness. 
How Long Do Gummies Take to Kick In?

You won't have to wait long for the first effects to kick in. Still, since our gummies fall into the category of THC edibles, they first need to pass through your digestive system before they can be absorbed into your bloodstream. 

This means that, depending on factors such as the potency of your product, your body weight, and the number of gummies you take, it can take anywhere from 30 minutes, even up to 1,5 hours, for THC to work its magic. 

It's also essential to bear in mind that THC affects everyone differently. Just like CBD, it's not a one-size-fits-all solution that will do for you the same it did for your friends or people whose reviews you saw online.

You may need to experiment with different portion sizes until you find your perfect formula, but thanks to Soothe gummies, it should be a pleasant and delicious experience.
What Makes Soothe Organic Gummies Worth Trying?

Thanks to third-party lab testing, we can ensure that all Soothe Organic products contain only the highest quality ingredients, be it Delta-9 THC or pure CBD products. In the largely unregulated industry, our meticulous attention to detail allows you to rest assured that you're consuming some of the best products on the market. 

At Soothe Organic, we believe our customers deserve what's best and most convenient for them. Our THC gummies can be the perfect solution for all the busy bees out there who need a quick, convenient, and discreet way to get their preferred serving of CBD and THC. The gummies are also insanely palatable, meaning even the pickiest eaters should find something that fits their taste.

Don't wait up! Try our THC gummies for yourself and see what all the buzz is about!
Why Soothe Organic?
Whether your goals are personal or professional, we're dedicated to helping eliminate the obstacles between you and the thriving life you deserve. Our superior quality CBD products will help get you there and beyond.
Full and Broad
Spectrum Products
USDA Certified
Organic Products
Made with Love
in Colorado
60-day Money-
Back Guarantee
Third Party Tested
and Certified
Superior Quality
Farming Standards
Not sure which CBD is right for you?

Answer a few simple questions to understand which CBD products are the most beneficial to your needs.

find your cbd

We're here for you on your wellness journey

Whether you're new to CBD or have been benefitting for years, we're here for you. Our door is always open.

Reach out, we're here to help
Discover the Soothing Benefits of CBD Tinctures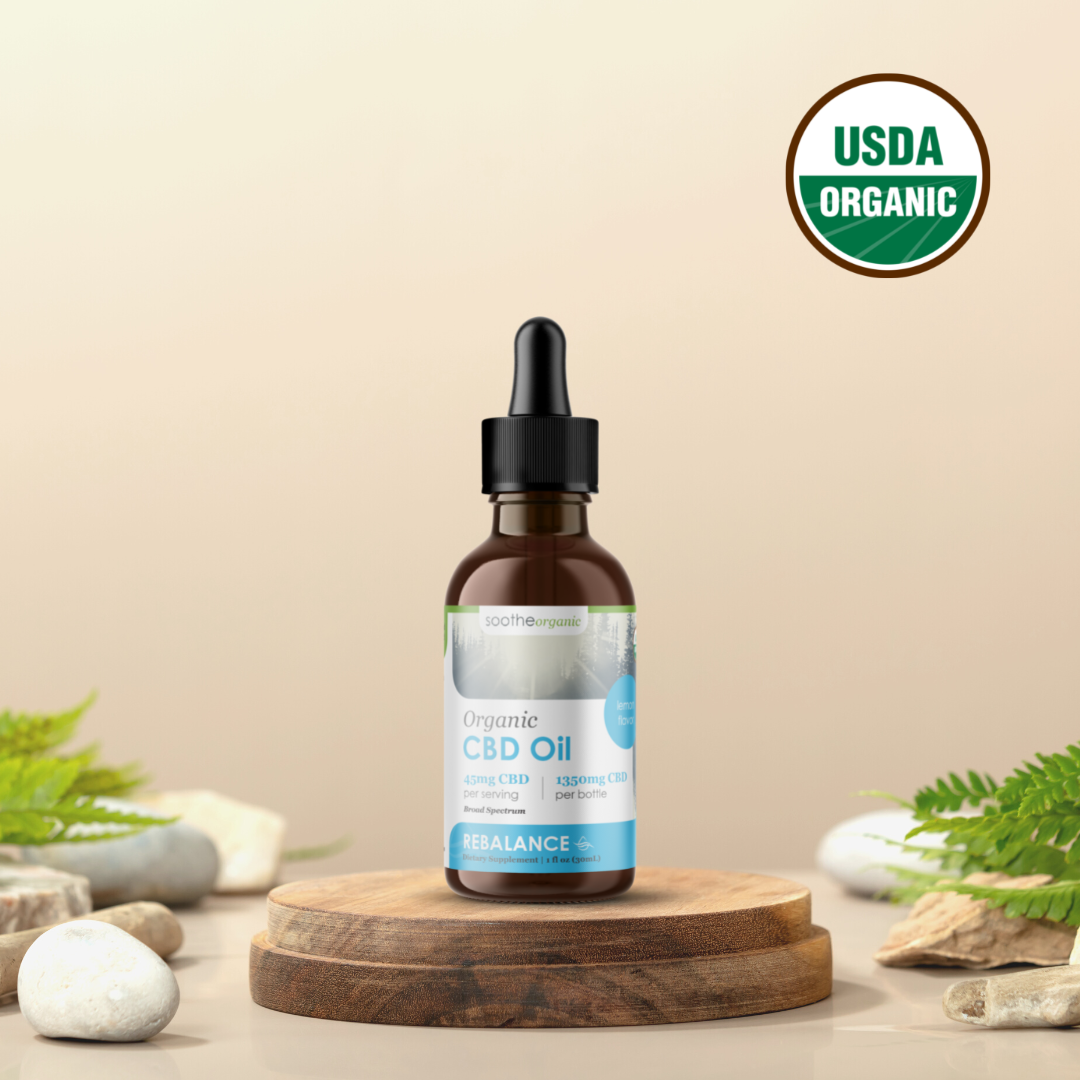 What are THC and CBD?
THC (tetrahydrocannabinol) and CBD (cannabidiol) are two of the many cannabinoid compounds found in the cannabis plant. THC is the primary psychoactive compound that causes a "high," while CBD is a non-psychoactive compound known for its potential therapeutic benefits.
What are full-spectrum CBD+THC gummies?
Full-spectrum CBD+THC gummies are edibles that contain both CBD and THC, along with other cannabinoids found in the hemp plant. These gummies provide users with the benefits of both compounds and can produce a relaxing effect with a light buzz.
Are THC products derived from hemp legal?
Yes, all of the full-spectrum products, including THC products, are derived from hemp and considered federally legal under the 2018 Farm Bill. This means that they contain less than 0.3% THC and can be purchased and consumed without legal consequences.
What are the potential benefits of using full-spectrum CBD+THC gummies?
Full-spectrum CBD+THC gummies have the potential to provide users with a range of benefits, including relaxation, stress relief, pain relief, and improved sleep. Additionally, the combination of CBD and THC may produce a more significant effect than using either compound alone.
Can full-spectrum CBD+THC gummies cause hallucinations?
While THC is a psychoactive compound that can cause hallucinations, the low levels of THC found in full-spectrum CBD+THC gummies are unlikely to produce this effect. However, it's advised to consume these gummies responsibly and in moderation to avoid any unwanted side effects.
View all FAQs