Pure and Potent CBD Formula
With the skin's natural affinity to CBD, it is a natural path for easing joint pain while also supporting muscle, ligament, tendon, and joint repair beneath the surface. Our premium topical CBD concentrates precisely where it has been applied providing a quick pathway to relief. Choose between our luxurious jarred salve, cooling sports cream, or soothing massage oil for the topical CBD support that fits your lifestyle and needs. 
Collapsible content
What Are the Benefits of CBD Topicals?

CBD topicals are intended to be applied directly to the skin to provide almost immediate effects. They are incredibly versatile, and you can use them for various purposes.

For instance, if you exercise regularly and are no stranger to the gym, it's likely that sooner or later, you'll experience injuries, sprains, and muscle strains. Until they heal, these issues can negatively impact the quality of your life or even force you to take a break from regular physical activity. If that's the case, our Broad Spectrum CBD Sports Cream with Menthol may be precisely what you need for quick and targeted relief with a cooling effect.

Additionally, CBD-infused salves, such as our organic Broad Spectrum CBD Salve with Lavender + Eucalyptus, can support recovery while simultaneously nourishing dry and cracked skin as well as revitalizing muscles and joints.

Alternatively, our organic Full Spectrum CBD Massage Oil will be perfect if you want to moisturize your body and relieve soreness and tension. They can work especially well when used at the end of the day after you have had a hot and relaxing shower.
How to Use CBD Topicals?

CBD topicals are probably the easiest to use out of all CBD products you can find. 

All you have to do is pick the Soothe Organic CBD topical that suits your needs and carefully read the instructions provided by our brand.

Usually, it's best to apply topical products such as salves and creams to clean and dry skin. 

Depending on your needs, you can either target just one particular area of your body or apply it to every inch of your skin that could use some soothing and extra nourishment. 

However, things are a little different when it comes to using massage oils. In general, it's best to apply the oil to skin that's either damp or wet. Therefore, you can soak in a hot, fragrant bath or take a quick warm shower before cracking open your bottle of Soothe CBD massage oil. 

Then, without drying your skin with a towel, apply the oil wherever needed, moving gently in a circular motion. To retain moisture, you can wait for the massage oil to absorb into the skin and then top it off with your favorite CBD cream, salve, or your favorite body balm.
How Long Do CBD Topicals Take to Work?

CBD topicals provide almost immediate effects. Still, in some cases, you may need up to 15 minutes for the topical of your choice to "kick in." For best results, use Soothe topicals regularly and always massage them thoroughly. 

The benefits of your product should typically last for up to six hours or longer, depending on its potency and how much product you initially applied. If you need more nourishment and support, don't hesitate to reapply the product once its effects wear off. 

CBD topicals are perfectly safe and can be used regularly. Just make sure you're not allergic to any of the ingredients present in the product of your choice. 
Why Soothe Organic?
Whether your goals are personal or professional, we're dedicated to helping eliminate the obstacles between you and the thriving life you deserve. Our superior quality CBD products will help get you there and beyond.
Full and Broad
Spectrum Products
USDA Certified
Organic Products
Made with Love
in Colorado
60-day Money-
Back Guarantee
Third Party Tested
and Certified
Superior Quality
Farming Standards
Not sure which CBD is right for you?

Answer a few simple questions to understand which CBD products are the most beneficial to your needs.

find your cbd

We're here for you on your wellness journey

Whether you're new to CBD or have been benefitting for years, we're here for you. Our door is always open.

Reach out, we're here to help
Discover the Soothing Benefits of CBD Tinctures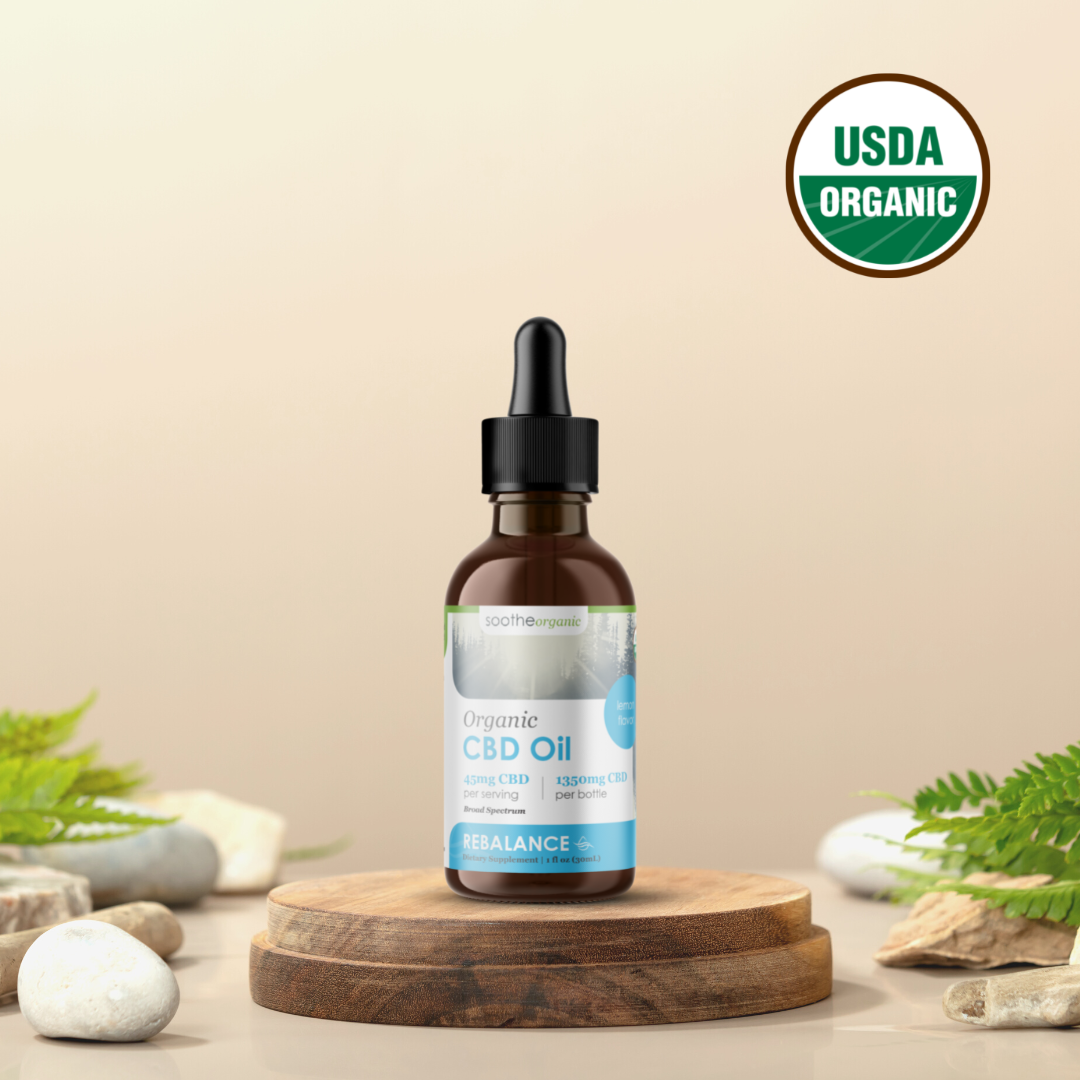 How do CBD topicals work?
CBD topicals work by interacting with the endocannabinoid system (ECS) located in the skin, muscles, and nerves. The skin has the largest concentration of ECS receptors in the body. The CBD in topicals binds to the receptors in the ECS, which can help reduce inflammation, pain, and other symptoms. Topicals may also contain other ingredients, such as menthol or capsaicin, that provide additional relief. Topical CBD products offer the user targeted pain relief.
How do I choose the right CBD topical?
When choosing a CBD topical, it is important to consider factors such as the CBD concentration, the type of product, method of CBD delivery, and the presence of other ingredients. It is also important to look for products that are made with high-quality, organic hemp, and free from harmful additives.
Are there any potential side effects of using CBD topicals?
CBD topicals are generally considered safe and do not have any significant side effects. However, some individuals may experience skin irritation or an allergic reaction. It is important to do a patch test before using a new product and to consult with a healthcare professional if any adverse reactions occur.
View all FAQs