Pure and Potent CBD Formula
We understand the importance of caring for our beloved four-legged family members just as much as we prioritize our own health. That's why we crafted CBD products specifically tailored to your pet's needs. Elevate your furry pal's mental and physical wellbeing with our dog treats and tinctures! 
Collapsible content
What Are the Benefits of CBD for Pets?

Just like humans and other mammals, cats and dogs have an extensive network of cannabinoid receptors in their bodies. Therefore, substances that contain cannabinoids and various plant compounds can be highly beneficial for them. But what exactly can CBD do for your pet?

It's no secret that dogs and cats are often prone to stress, especially caused by loud noises or associated with meeting strangers. Luckily, just a little bit of CBD may be enough to help soothe your furry friend's nerves and make sure it can unwind and relax. 

Moreover, CBD can promote healthy digestion, which is often a problem in many cats and dogs. Including CBD in their diet can help support and maintain their digestive health, minimizing the possibility of related issues occurring.

Additionally, CBD can help support a healthy inflammatory response, thus ensuring that your pet doesn't have to deal with discomfort.
How to Use CBD for Pets?

The idea of giving CBD to a pet may seem quite challenging, especially if your cat or dog has always opposed taking what's been prescribed by their vet.

Luckily, with Soothe Organic CBD products for pets, you won't have to struggle or trick your furry friend into taking its daily serving of CBD. All you need to do is choose the product that seems most convenient for both you and your pet and follow the instructions we provide on the packaging regarding the proper serving amount.

For instance, you can measure the right amount of our unflavored, organic Broad Spectrum CBD Pet Tincture and put it directly in your pet's mouth. Still, some animals may find the oily texture and earthy taste of the tincture quite off-putting. In such a situation, you can easily add it to their food or water bowl.

Another option is to try delicious and packed with nutritious ingredients Broad Spectrum CBD Dog Chews. You can either use them as a regular addition to your pet's diet or save them as a special treat. Your pup will surely love munching on CBD in this Beef Chew formula, but make sure not to exceed the daily recommended amount of 0.2mg of CBD per pound of your pet's body weight.
How Long Does Pet CBD Take to Work?

CBD usually takes around half an hour to provide the first effects when consumed orally. However, everything depends on factors such as the potency of your product, the weight of your pet, and the product used.

This means that while for a small cat, a CBD tincture may kick in within just half an hour, a big dog may need to wait even up to an hour and a half. 

Edibles such as hemp CBD dog chews will generally need a bit longer to work. Therefore, get ready to wait for anywhere from an hour to two hours for them to provide the first effects.
Why Soothe Organic?
Whether your goals are personal or professional, we're dedicated to helping eliminate the obstacles between you and the thriving life you deserve. Our superior quality CBD products will help get you there and beyond.
Full and Broad
Spectrum Products
USDA Certified
Organic Products
Made with Love
in Colorado
60-day Money-
Back Guarantee
Third Party Tested
and Certified
Superior Quality
Farming Standards
Not sure which CBD is right for you?

Answer a few simple questions to understand which CBD products are the most beneficial to your needs.

find your cbd

We're here for you on your wellness journey

Whether you're new to CBD or have been benefitting for years, we're here for you. Our door is always open.

Reach out, we're here to help
Discover the Soothing Benefits of CBD Tinctures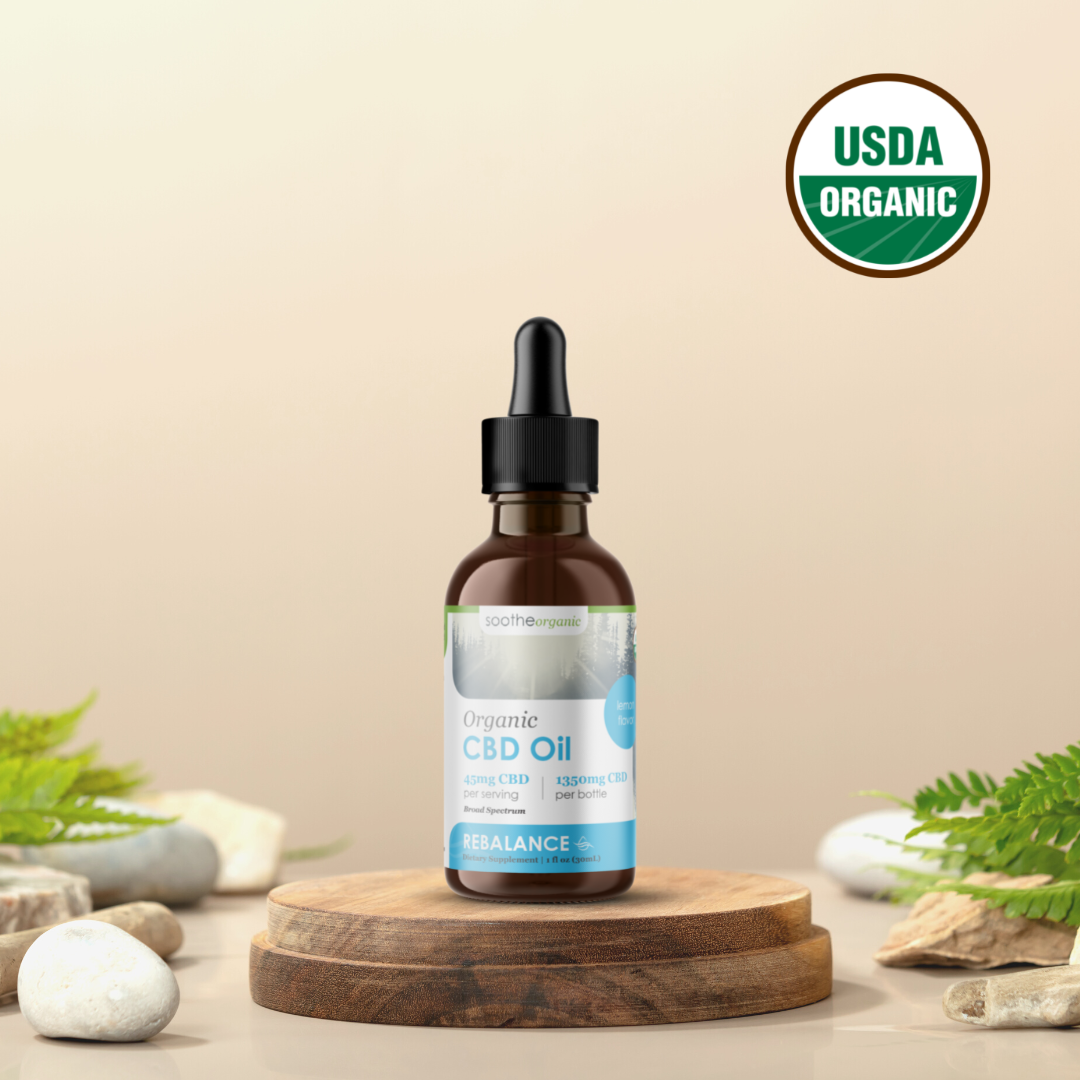 Are there any side effects of giving CBD pet treats to my pet?
While CBD pet treats are generally considered safe, there are some potential side effects that pet owners should be aware of. These can include drowsiness and dry mouth. Additionally, some pets may experience an upset stomach or diarrhea. It's important to monitor your pet after giving them CBD treats and to consult with a veterinarian if you have any concerns.
How do I choose the right dosage of CBD pet treats for my pet?
The dosage of CBD pet treats will depend on a variety of factors, including your pet's weight and the severity of their condition. It's always best to start with a low dose and gradually increase it until you see the desired effects. It's also important to follow the dosing instructions provided by the manufacturer and to consult with a veterinarian if you have any questions or concerns.
Can CBD pet treats be given to pets with sensitive stomachs?
Yes, CBD pet treats can be given to pets with sensitive stomachs. However, it's important to choose premium high-quality treats that are made with natural ingredients and are free from artificial additives or preservatives. Additionally, it's a good idea to start with a low dose and monitor your pet for any signs of stomach upset. If your pet experiences any adverse reactions, you should stop giving them the treats and consult with a veterinarian.
View all FAQs